My friend </a></strong></a>
marykae is participating in a fund raiser to help fight MS. Her flist is too poor to raise the last $110.00 required to reach her goal.

Please do me a favor and donate at LEAST $5.00 or more to her. Every little bit helps!

http://main.nationalmssociety.org/site/TR/Walk/CALWalkEvents?pg=personal&fr_id=8195&fr_id=8195&px=4531949
OH SHI-


And that's the way it should be done.

THSI COMMUNITY WAS MY LIFE(!!!)
YOU SON OF A BITCH TYLER WHY THE FUCK DID YOU REMOVE ME AS A MAINTAINER I WILL FUKKEN KILL U
You are an animal lover, you have a cat, and you want to make love to it. But how? This compact zooguide may help you out.
Once more, you commence with lying down next to your resting cat. Start petting her, graze her vulva and see how she responses: If she begins purring, you are allowed to make her feel better than ever before. You open your mouth, stretch out your tongue and lick her pussy.
She may relax so far that you are able to push the tip of your tongue into her smooth, wet vagina. Licking and sucking her off, you bring her to climax.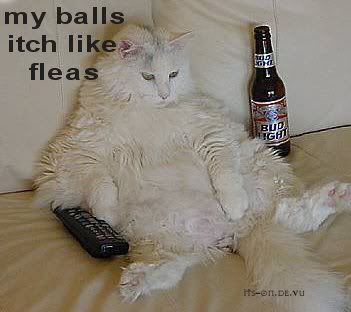 Current Mood:

horny


04/01/89 - 10/15/06
You were a tasty morsel.